Whether a high-density condominium development, apartment block or a custom house build or unique renovation for your own special home, SG&M Inc. creates living spaces that are stylish, timeless and functional.
We work on projects across the Greater Toronto area, applying our design and planning skills, knowledge of sustainable practices, and efficient processes to create spaces that people love to live in.
Above all things, we listen to your needs and put you, the home builder, at ease. We work closely with you from concept to completion to create a living space that exquisitely reflects your tastes, vision, needs and environment.
Our work includes:
High-Density Residential

Low-Density Residential
Modern Meets Tradition in Forest Hill Residence
779 Spadina Rd., Toronto (Spadina & Eglinton)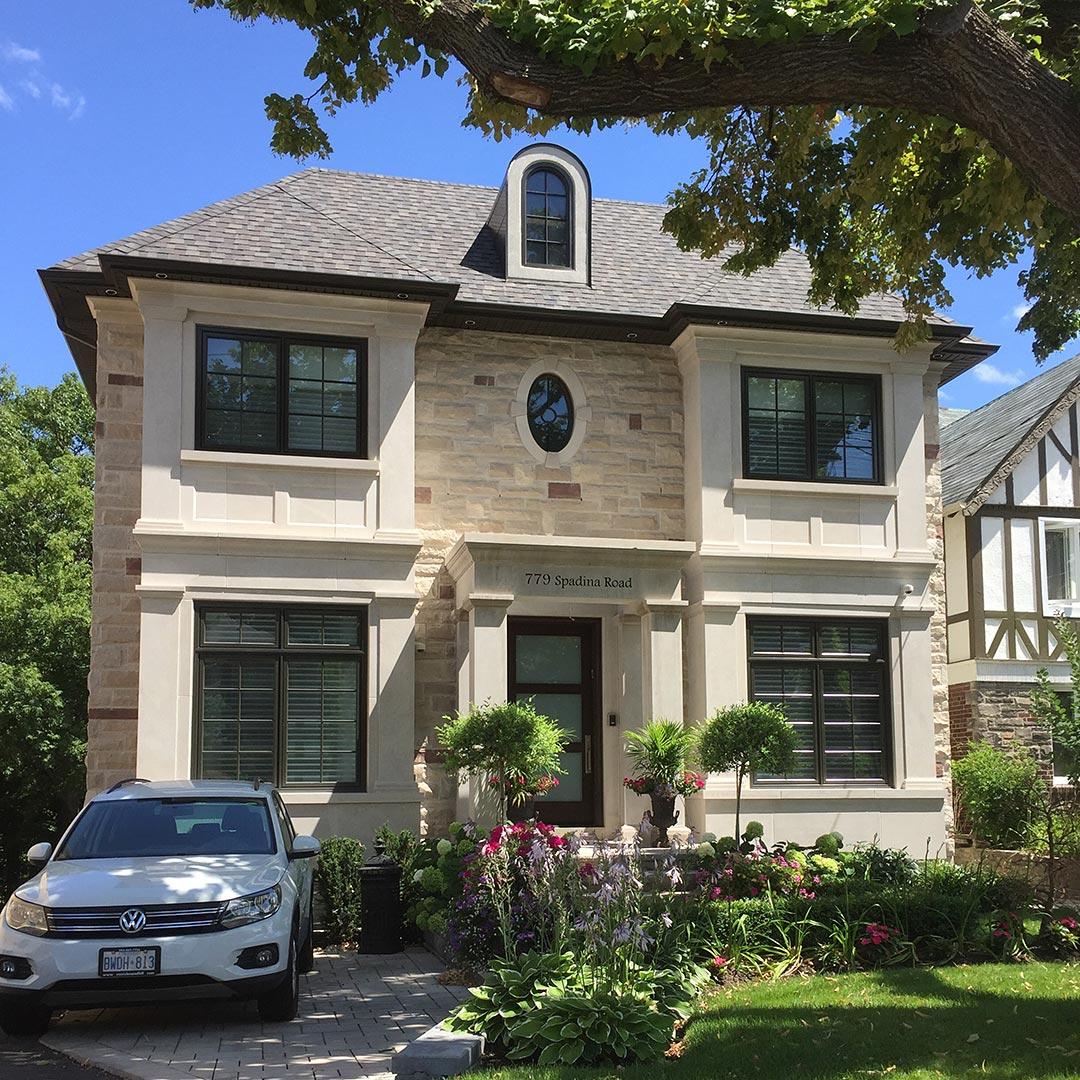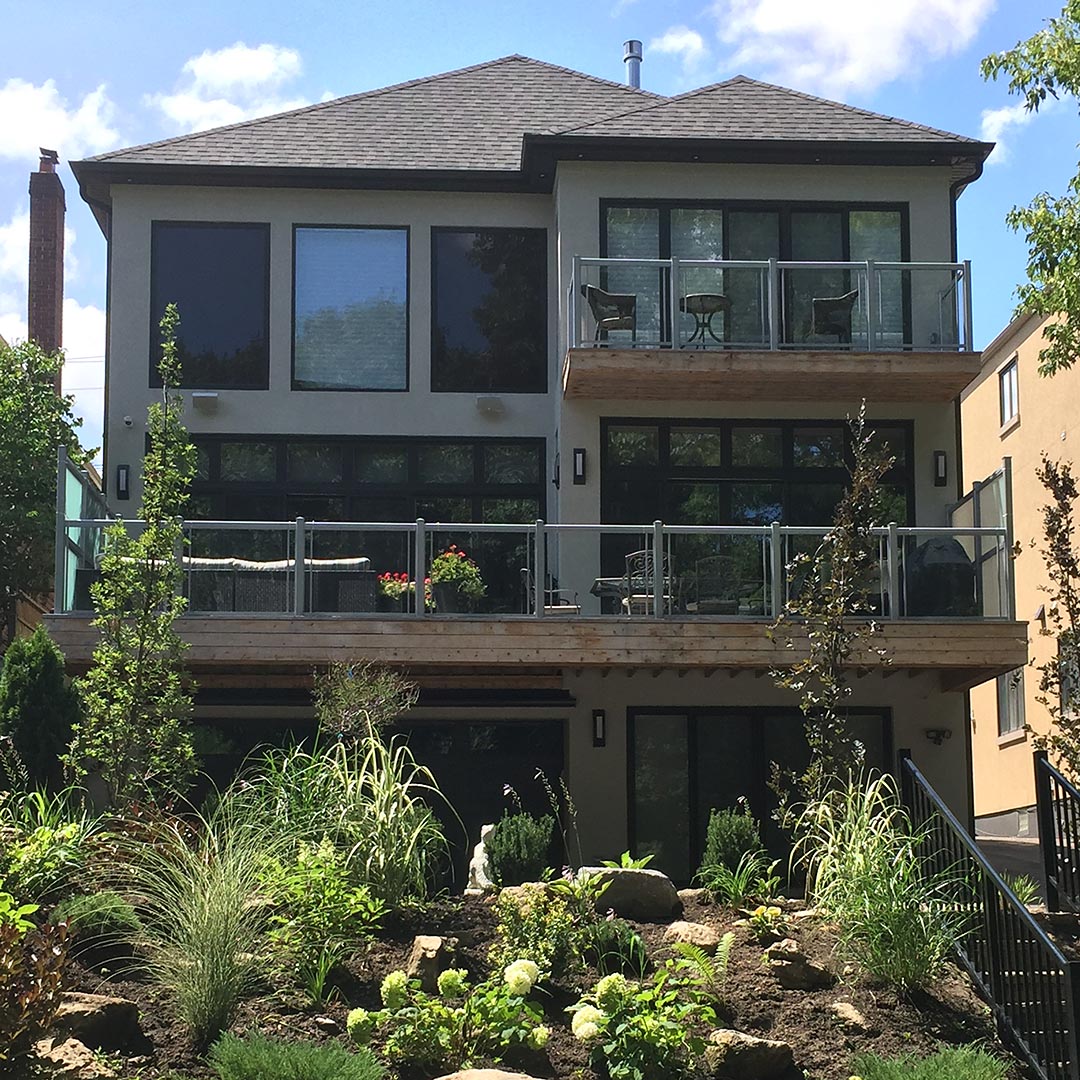 Our residential client (a family of four) envisioned a modern, open concept single family home with lots of glass, but needed it to tie in with their traditional Forest Hill neighbourhood in central Toronto.
In 2014, SG&M Inc. worked with the family to design a spectacular, detached, single family home in the heart of Forest Hill. Our designers created a plan that put a modern design idea into a traditional envelope. To do this, they created a façade that elegantly tied in with the classic neighbourhood, but incorporated expansive glass windows at the back of the property looking out onto  the Toronto Beltline and a graceful, open concept, contemporary interior. The entire rear of the property stylishly flowed down to a gazebo with a sloped backyard — and steps leading down to the recreational trail.
Other unique aspects of SG&M Inc.'s design included:
Open concept  kitchen  with island that connected to family room
Expansive glass at back of home
Discreet parking area at back of property
High ceilings throughout
SG&M Inc. managed to create a beautiful, bright home with a contemporary style that was also complimentary with the neighbourhood – in a very challenging window of time.
"The house is beautiful; the design is beautiful – and everyone loves it… the way Lawrence and his team interacted with my family and the builders at every stage made it a very comfortable and professional process."
Projects Gallery
CLICK/TAP TO ZOOM IN: